The Lunatic Is On The Grass: Rollins Does Floyd with the Lips
Given that the Flaming Lips just released a new album (Embryonic) a few months ago, you'd think they'd either be taking it easy or, at best, prepping to tour behind that album. Leave it to them, however, to take a left turn and do something different….like, say, release another new album.
Well, sort of, anyway.
Prepare yourself for the Lips' take on Pink Floyd's The Dark Side of the Moon, which was made available today as an iTunes exclusive. It's a strange little release (like you'd expect anything less), with some tracks credited to the Lips, some listed as collaborations with Norman, Oklahoma's pride and joy, Stardeath and White Dwarfs, and a couple credited solely to those guys without the Lips. What's arguably most interesting about the album, however, is that it also features vocal contributions from Peaches and Henry Rollins.
Rollins? Really…?!?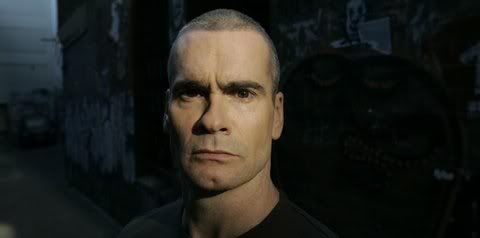 Yes, really…and I know this because I checked in with him to ask him about it. My questions were simple and so were his answers, but at least it's straight from the horse's mouth:
How did you come to team up with the Flaming Lips for this project?
They asked me.
What's your Pink Floyd background?
Not a fan.
What was your favorite track on the record to tackle?
The general laughing, it was difficult to make it feel real.
If pressed, are there any other albums you'd be interesting in revisiting like that? Not necessarily classic rock, of course…
No. I don't think about things like that. Seems like too much work when you could be moving forward on something new. You could say that about the Lips, but they have a new album out, so it's not like they're sleeping on the job.
True enough, Mr. Rollins. True enough.