Bullz-Eye's Favorite Albums and Songs of 2010: Associate Editor Will Harris's picks
I don't even know why I'm here, frankly. I think it's pretty well documented that all I do these days is write about television and interview people 'til the cows come home. Once upon a time, though, I used to be a music critic, dammit…and once you've had opinions about music, you'll always have opinions about music. As such, here are my thoughts on the albums and songs that grabbed me this year. This may be the first time I've actually written about most of them, but you can damn well be sure that I've spent plenty of time listening to them.
Favorite Albums
1. Tom Jones: Praise & Blame
It's a pretty consistent tradition that my #1 slot on my Best Albums list of any given year belongs to an artist whose career I've followed for quite some time, but Sir Tom earned his spot fair and square. Kicking things off with a stark cover of Bob Dylan's "What Good Am I?" which will leave listeners spellbound, the Welsh wonder goes gospel with this record, and while it's admittedly not the sort of career move that generally results in the shifting of mass units, it's a creative success, one which befits a man entering his seventies far more than, say, another retread of "Sexbomb." Having already secured legendary status (not to mention a knighthood), our man Tom can afford to step outside of people's perceptions, and for those who've been paying attention, that's what he's been doing for the past several albums, including 2008's 24 Hours and his 2004 collaboration with Jools Holland. But while Praise & Blame is a continuation of an existing trend, it's also arguably the first time Jones has made absolutely no commercial concessions. There's no wink-and-a-nudge cover of "200 Lbs. of Heavenly joy." There's no song by Bono and the Edge nor uber-hip production from Future Cut. There's just Tom Jones, age 70…and, by God, he's still got it.
2. Glen Matlock & The Philistines: Born Running
It isn't as though it's surprising that John Lydon's the member of the Sex Pistols who's gone on to have the most successful solo career – he was, after all, the frontman for the group – but it continues to be equally eyebrow-raising that so few of the band's fans have kept their ears open for the consistently solid material emerging from Glen Matlock's camp. It's not quite as punk as the Pistols – which makes perfect sense if you believe the story about Matlock supposedly getting the boot from the band for liking the Beatles a bit too much – but the songs on Born Running still pack a fierce wallop.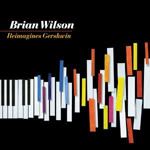 3. Brian Wilson: Reimagines Gershwin
The older I get, the less I allow myself to feel guilty about enjoying an album that I could easily peddle to people my grandparents' age. All things considered, I'd much rather have a full collection of new originals from Mr. Wilson, but the way he takes these Gershwin classics and arranges them to match his traditional sound is still music to my ears. Then, of course, there's the added bonus that he's taken on the task of completing a couple of previously-unfinished Gershwin songs. Unsurprisingly, they sound just like Brian Wilson compositions…not that there's anything wrong with that. At all.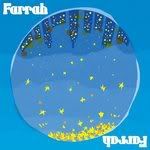 4. Farrah: Farrah
There's Britpop, and then there's power pop, but you don't tend to find bands who can manage to comfortably keep a foot in both camp; I'd argue that Farrah succeeds at this task, but given that they don't have a particularly high profile in either, I suppose it really all depends on how you define success. For my part, though, if an artist releases an album which contains a significant number of catchy-as-hell hooks, it's top of the pops in my book, which means that this self-titled entry into their discography is yet another winner for Farrah.
5. Hey Champ: Star
I'm not afraid to admit when someone else is directly responsible for my discovery of a new artist, so all kudos for my introduction to Hey Champ must be laid directly on the shoulders of one D. Medsker. Our tastes are far from identical, but whenever I get an email from him which says, "You need to listen to this," I make the time to listen. With Hey Champ, he knew I wouldn't be able to resist the keyboards nor the occasional prog-pop tendencies, and, of course, he was right. I'm not willing to go all out and say that this was the best debut album by any artist this year, but it's certainly the one that I spun the most.
6. Ben Folds and Nick Hornby: Lonely Avenue
Are we really allowed to call this a comeback when, technically speaking, Ben Folds was never really gone? Yeah, I think it's probably safe. Folds hadn't exactly been firing on all thrusters for the past few records, but something about this collaboration with "High Fidelity" / "About a Boy" author Nick Hornby clearly reinvigorated his muse, as some of these songs are among his best. That's not to say that Lonely Avenue will necessarily go down in history as a definitive Ben Folds record, but it's certainly the best thing we've gotten from the guy in a few years.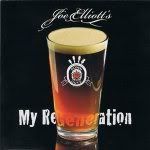 7. Joe Elliott's Down 'N' Outz: My Regeneration Vol. 1
I've never given up on Def Leppard. I was there through the lean years – stand up, please, Slang – and I stayed by their side even as they were hawking their records in Wal-Mart parking lots and on the state fair circuit. Once they started doing duets with Tim McGraw and turning up on TNT, however, I began to wonder if maybe they'd gotten so desperate for commercial success that they'd forgotten what made them great in the first place. If so, then it appears that Joe Elliott has found it again with this solo project, where he's backed by members of the Quireboys as they roar through songs originally performed by Mott the Hoople and its various members with more enthusiasm that I've heard from Elliott in nigh on a decade. Some might call the record disposable, but I say it's likely to lead to the best Def Leppard album we've heard in many moons. Keep your fingers crossed.
8. Lloyd Cole: Broken Record
You definitely can't call this album a comeback, as I'm hard pressed to think of a legitimately bad album anywhere in Mr. Cole's back catalog. As ever, Lloyd, it's delightful to have you back. Glad to see you're still in top form.
9. The Posies: Blood/Candy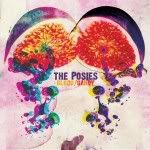 They're together. No, wait, they're on hiatus. No, wait, they're together again! I'm not quite sure about the Posies' status these days – for all I know, they may have already gone back on a break – but it does seem that they're trying something a little different to spice things up and, one hopes, keep things a bit more interesting for Jon Auer and Ken Stringfellow: bringing in guest vocalists for a few tracks. Admittedly, seeing Kay Hanley's name on a Posies record makes sense, provided you've know a bit of history about the early '90s music scene, but Hugh Cornwell? That's a heck of a surprise, and a nice one to boot. I hope the guys felt the experiment was a success. I'd love to see who they bring in for the next album.
10. Scissor Sisters: Night Work / Kylie Minogue: Aphrodite (TIE)
I don't really know that I need to say anything about either of these albums beyond the fact that they make you want to get on your feet and dance. I've managed to resist the temptation thus far, but it's only a matter of time before I break down and bust a move. Consider yourself warned.
Honorable Mention
Jason Falkner's I'm OK, You're OK, Howard Jones's Ordinary Heroes, Prefab Sprout's Let's Change the World with Music, and the Trashcan Sinatras' In the Music all would've made the cut if A) they hadn't already seen release in other countries elsewhere prior to 2010, and B) I hadn't, as a result, owned them prior to that as well. But for the record, they're all damned fine albums, and they absolutely deserve your attention.
Favorite Reissues
a-ha: Hunting High and Low/Scoundrel Days
Furniture: The Wrong People
The Monkees: The Birds, The Bees & The Monkees
The Colourfield: Virgins & Philistines/Deception
Favorite Songs
Best Songs of 2010 from '80s Artists Who Released Otherwise Disappointing Albums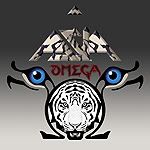 "Finger on the Trigger," Asia / "Sister Marie Says," OMD
After the original line-up of Asia rose from the ashes in 2008 and released the appropriately-titled Phoenix, which was better than anyone had any right to expect, the odds were split about what to expect from the follow-up: either it'd find the foursome really kicking some prog-pop ass, or it would show that they'd basically blown their wad on the last go-round. While Omega certainly didn't suck, it felt more rushed than its predecessor, making the overall impact decidedly less muted. You can see why they led off with "Finger on the Trigger," though. It definitely sounds like classic Asia. As for OMD, I was in that minority who'd listened to and loved all of the albums released when the band was little more than Andy McCluskey and whoever else decided to play along with him, so I figured, "Okay, then this reunion with Paul Humphreys is really going to rule!" But it didn't. Possibly not coincidentally, an early version of "Sister Marie Says" was actually recorded for OMD's underrated 1996 album, Universal. That would certainly explain why I like it better than anything else on History of Modern.
Best Song of 2010 That Sounds Like It Should Been Released in 1990
"You're All I Need Tonight," Nelson
Not that there aren't some folks out there who have been clamoring for Matthew and Gunnar Nelson to get back in the studio and record a new album, but I'm not even going to pretend that I'm one of them. That doesn't mean, however, that I can't appreciate a song that harks back to the glistening guitar-pop of the early 1990s, especially when it's got a chorus that soars as high as this one does.
Best Farewell Performance by a Band
"Butterfly, Butterfly (The Last Hurrah)," a-ha
As far as most of America is concerned, a-ha might as well have broken up after "Take on Me," but it wasn't until this year that Morten Harket, Magne Furuholmen, and Pal Waaktaar-Savoy finally decided to take their last bow. The band hit the road for one last tour, then, to celebrate the two and a half decades that have passed since the release of their debut album Hunting High and Low (for the record, they've put out eight others since then), they put a cap on their career with 25, a 39-track collection of their best songs, including this, their final single. Given its subtitle, you can't call "Butterfly, Butterfly" subtle, but you can at least say that a-ha has gone out on a high note.
Best Farewell Performance by a Singer
"Dirty Girl," Doug Fieger
When the lead singer of The Knack died earlier this year, the band which made him famous hadn't released a new studio album in nine years (the last being 2001's Normal as the Next Guy), but they'd continued to be fierce road warriors, and once in a while, Doug Fieger stepped out of the band and into the studio with others. Sometimes it was for his own entertainment, as evidenced by the posthumously-released EP Hankerings: A Tribute to Hank Williams, but although Fieger no doubt enjoyed the chance to tackle some of Williams' country classics, it's his one-off teaming with guitarist Bruce Kulick that serves to remind us one final time what the man could do when he got his vocal cords around some proper power pop.
Favorite Song of 2010 That I Can Only Play When I'm Alone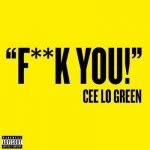 "Fuck You," Cee-Lo Green
It probably goes without saying that this song doesn't exactly lend itself to airplay when my five-year-old daughter is around, but my wife can't stand it, either. I really thought the song's hook would be enough to save it for her, but she's never been a big fan of gratuitous use of the F-word, no matter how catchy the method of delivery might be, and even the edited version – "Forget You" – sets her teeth to grinding. I can kind of understand that, though: once you've heard the original, it really doesn't matter if he's singing "forget." In your head, you still hear "fuck." As well you should.
Semi-Guilty Pleasure of 2010
"California Gurls," Katy Perry featuring Snoop Dogg
I don't know how many times I've heard it, and I don't care. All I know is that I'm not sick of it. The only reason I'm deeming it a semi-guilty pleasure is that I know I should be sick of it, and I feel kind of bad that I'm not. I used to be better than this. I'm getting too old for this shit…
Comments Off on Bullz-Eye's Favorite Albums and Songs of 2010: Associate Editor Will Harris's picks

Posted in: Adult Contemporary, Alternative, Artists, CD Reviews, Dance, Funk, Hip Hop, Lists, Metal, Pop, Power Pop, Punk, Rock, Soul, Vocal
Tags: A-ha, Asia, Ben Folds, Brian Wilson, Bruce Kulick, Bullz-Eye Year in Music 2010, Cee Lo Green, Def Leppard, Doug Fieger, Farrah, Favorite Albums of 2010, Favorite Songs of 2010, Furniture, George Gershwin, Glen Matlock, Glen Matlock & the Philistines, Gunnar Nelson, Hey Champ, Howard Jones, Hugh Cornwell, Jason Falkner, Joe Elliott, Joe Elliott's Down 'N' Outz, Jon Auer, Katy Perry, Kay Hanley, Ken Stringfellow, Kylie Minogue, Lloyd Cole, Magne Furuholmen, Matthew Nelson, Morten Harket, Nelson, Nick Hornby, OMD, Pal Waaktaar-Savoy, Prefab Sprout, Scissor Sisters, Snoop Dogg, The Colourfield, The Knack, The Monkees, The Posies, Tom Jones, Trashcan Sinatras